Our Story
---
Meet the founder.
Giselle Frixione is a magna cum laude graduate of Business Economics from California State University, Fullerton and the founder/designer of UrbanSak.
After working for a multi-national company, she spent a few months in her native hometown of Buenos Aires, Argentina. There, using her creativity, she designed a wrist-pouch to carry a few essentials around the busy city and saw its potential for people who are constantly on the go. While using public transportation, she noticed that oftentimes you just need to quickly have money or a metro card ready without searching a long time for them.
Once back in the United States, she was able to adapt her idea to best fit the needs of travelers, students, athletes, and anyone who needs to carry small personal items. UrbanSak is a wrist pouch that makes it convenient for users since they can discretely wear it under a sleeve while having easy access to money, ID cards, credit cards, or other small-like belongings. Since you wear UrbanSak on your wrist, you can guard your items wherever you go!
In her travels, she has met and seen people of all levels of society and is a strong believer that no business today can have the luxury of solely existing for profits. Using this mentality, UrbanSak collaborates with local schools, fundraisers, and non-profit organizations to help them achieve their own goals.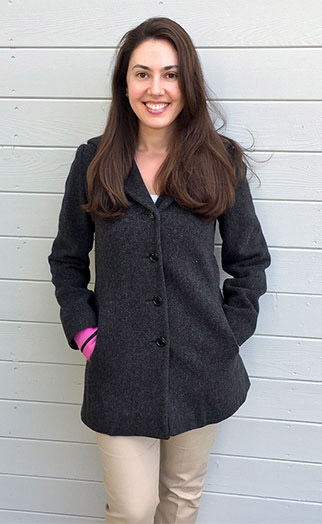 Giselle Frixione